AMS Executive Director Emeritus Kenneth C. Spengler, a vital force in the growth of the AMS after World War II, passed away yesterday at the age of 94.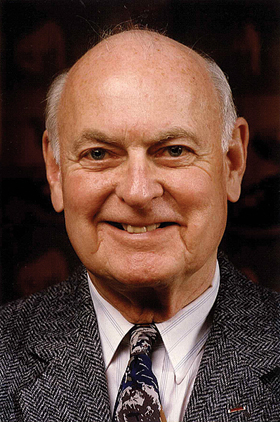 Dr. Spengler was executive director of the AMS from 1946 to 1988, leading the Society at a time when membership surged from 2,000 to about 10,000. In 1958, he negotiated the acquisition of the current AMS Headquarters building at 45 Beacon Street in Boston.
The entire AMS community extends its condolences to Dr. Spengler's family. We invite our readers to share their favorite stories and memories of Dr. Spengler in the comments.
UPDATE: The wake for Dr. Spengler will be held on Sunday, January 31, from 3:00 to 7:00 p.m. at the Douglass Funeral Home in Lexington, Massachusetts. There will be a short service at the same location on Monday at 10:00 a.m., and the funeral will be at Sacred Heart Church in Lexington at 11:00 a.m.