A meeting focused on technology. A commitment to look back at where we've been and where we're going. Striving for a "Janus moment," as Mark Brooks put it so eloquently.
This is clearly a propitious moment to ask: Who should win the AMS Harry Wexler Award for 2012?


But, wait a minute, you say. AMS doesn't give out a Harry Wexler Award! No problem: The Front Page is going to take a downright impertinent, not to mention unconstitutional–if it weren't imaginary–step to solve that. Join us in this honorary thought experiment.
First things first, though…if you don't know who Harry Wexler was, you're in luck. We've reserved a front row seat for you at not one, but two presentations in New Orleans. The first is the keynote of the History Conference on Tuesday (11 a.m., Room 245), which will be given, appropriately, by James Rodger Fleming.
A meteorologist-turned-history professor, Fleming's recent book, Fixing the Sky, won the 2012 AMS Battan Award and is an essential addition to your collection of Wexleriana. His topic in New Orleans is, "Transformative Technologies and International Cooperation in the Career of Harry Wexler ". Transformative technology? Now that's a Janus moment indeed. Pure Wexler.
Ever wanted to fly into a hurricane? Wexler was the first scientist to do it. Heard of global warming? Back in the 1950s Wexler helped support the landmark carbon dioxide observational record we now call the Keeling curve. Heard of the ozone hole? Wexler was delivering talks about how humanity could wipe out the polar stratospheric ozone layer more than a decade before chemists made us look askance at CFC-laden hairspray canisters. Wondering if we'll have to geoengineer climate to avoid catastrophic climate change? Wexler was already considering options.
Here are some of the transformations Wexler kick-started into high-octane development and ultimately operations while he was head of research at the Weather Bureau before his untimely death at age 51, in 1962:
General circulation modeling
Weather satellites.
Numerical weather prediction
Impressive list. That last one is the focus of your second Wexler-focused presentation, Robert Thomas Golden Canning's "Modernization and Innovation in the Weather Bureau," (Tuesday, 1:45 p.m., Room 335/6).
Mind you, Wexler didn't invent these things. He wasn't the one doing the research. He wasn't even the one identifying the applications. But he was good at listening–as a skilled organizer, inspiring manager, astute judge of ideas and their advocates, and a versatile, agile thinker. According to Canning, Wexler "had an insatiable appetite for learning and scientific discussion, whether about meteorology, oceanography or even (as his daughter recalls) dinosaurs."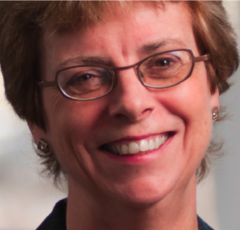 So it seems fitting that we initiate this year–the 50th anniversary of Wexler's death and just one past the 100th of his birth–with a meeting celebrating technology, past and future. Judging from the papers you're writing and the presentations you're giving, there are a lot more Harry Wexlers out there than ever, some in leadership positions, some working quietly to usher new ideas into practice.
Feel free to share your nominations. Since we're presumptuous enough to announce a fictitious award, however, you can be sure that we have some people in mind already. AMS Policy Program Director Bill Hooke mentions one in his blog this week, telling us that this particular AMS Fellow
started with NOAA back in the 1970's before even completing her education, at the most junior level.  Over the years she steadily rose through the ranks. She contributed substantially to and ultimately led the development and the implementation of the Advanced Weather Interactive Processing System. AWIPS is the IT workhorse of the NOAA/NWS infrastructure that enables our national weather-readiness.
Anyone who's had that kind of daily impact on forecasting technology earns serious gratitude and a nod to Wexler's legacy. Kudos to you, Mary Glackin, on your career at NOAA and your retirement this Friday.