Midwesterners take pride in their ability to handle blizzards and ice that make walking and driving miserable and harrowing, not to mention downright dangerous. Even so, yesterday, people generally stayed off the roads, canceling long awaited Christmas Eve events. Those who ventured out often ran into trouble, according to news reports:
Betsy Graupe lost count of the number of vehicles she saw in the ditch while driving from Chicago to see her family in Minneapolis, a journey of some 350 miles (570 kilometers).
"It was very, very bad out," said Graupe, who ended up pulling off the highway and spending Wednesday night in a hotel.
"It was poor visibility, and icy and the road was rutted… it was quite an adventure."
Were the people who spun out beside the road lacking experience with winter? Were they unaware of the situation? Were they making a bad calculation of the risks, or just unlucky?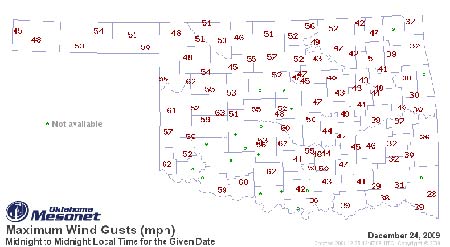 We'll probably never know unless some enterprising social scientist follows up. Scientists did follow up on one recent storm—the miserable icing in January 2007 that turned roads into skating rinks in the nation's midsection during the AMS Annual Meeting in San Antonio.
If you remember, hundreds of attendees never made it to that meeting due to airport and road closures. Kim Klockow and Randy Peppler of the University of Oklahoma polled their peers about travel to that meeting. Their findings, presented at the 2008 AMS Annual Meeting (and published this summer in the NCAR newsletter, Weather and Society Watch), show that very few of their cohorts chose to stay home. Some avoided hopeless airline delays by choosing to drive despite road conditions. Some were anxious about the trip from Norman to San Antonio, some were not. Many left early, others left late, but they found ways to deal with the weather, minimizing but not eliminating travel risks. Access to information gave them enough confidence to brave the situation and make relatively bold choices.
Of course, these were weather savvy travelers—"weather salient," in the psychological lexicon (see this BAMS paper by Alan E. Stewart for more on this). One wonders how seasoned natives navigated similar choices yesterday and today.
In Oklahoma, at least, the governor didn't wait long to see what people would do. He closed interstates and state highways:
"I am urging all Oklahomans to take winter storm precautions and stay off the roads unless travel is absolutely necessary," Gov. Brad Henry said earlier in the day after declaring a state of emergency. "This is a very serious winter storm, and we want Oklahomans to stay safe."
Perhaps the governor didn't read Klockow and Peppler's study. Or maybe he did, and realized that the bar for weather salience this Christmas was a little too high.