By Gwendolyn Whittaker, AMS Publications Director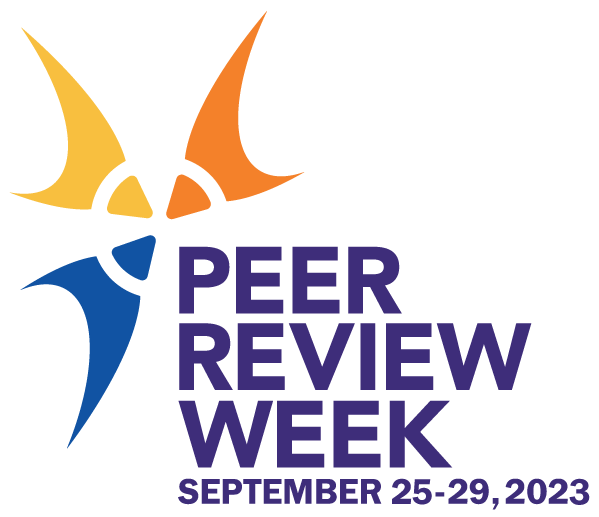 For Peer Review Week 2023, AMS and other scholarly publishers have been asked to reflect on both the essential role that peer review plays in scholarly communication, and also "the future of peer review." In this second of our two Peer Review Week posts, we'll take a look at how all stakeholders in AMS publications can contribute to discussions about evolving AMS peer review–and where those discussions might take place.
An evolving practice
In support of its Mission to advance science for the benefit of society, AMS publishes 12 peer-reviewed, highly regarded scientific journals. That high regard is the result of deep commitment over many decades from AMS's volunteer leadership and from thousands of volunteer Editors and reviewers across the disciplines AMS represents.
Researchers will take part in peer review throughout their career—sometimes as an author, sometimes playing the role of reviewer. Some will take on a journal editor role as well, with the responsibility of facilitating the review process and determining the ultimate fate of manuscripts. 
Peer review is a human endeavor, and is thus subject to human failings. Individual and systemic biases, along with global economic and social inequities, impact who has access to both the process and the results of peer review. But as with all human endeavors, its users can re-shape peer review to better serve its purposes.
As firsthand users of the tool that is peer review, researchers are the first to point out that peer review is not perfect, and the first to note where change is needed to better serve the scientific community.
At another level, disciplinary communities—such as those convened by AMS through its scientific meetings and journals—set ethical standards and best practices that reflect the communities' values and expectations. The peer review process can and does change as those needs and values evolve.
Peer review at AMS
For AMS, this ongoing "review of peer review" is centered in the work of the Publications Commission. Every AMS Chief Editor and the Chair of the BAMS Editorial Board is on the Commission, bringing constructive and insightful feedback from their editors, authors, reviewers, and readers to the Commission's deliberations. The Commission sets best practices for editors, authors, and reviewers to follow, makes recommendations to AMS staff on improving processes and platforms, and provides policy and strategic recommendations to the AMS Council.
In recent years, a particular focus for the Commission has been how to integrate AMS's overall commitment to equity, inclusion, and justice into the publications endeavor. The Commission summarized its thinking so far in a recent editorial published in all the journals: "Equity, Inclusion, and Justice: An Opportunity for Action for AMS Publications Stakeholders." As noted in the editorial, the Commission will be looking closely at results from AMS's organization-wide Equity Assessment (currently underway), which will likely inform how AMS peer review evolves.
As always, peer review at AMS will be shaped by the commitment and needs of researchers themselves, and also by scrutiny and constructive critiques from those who rely on the results—and who need the scientific endeavor to continue serving society into the future.
Have thoughts of your own on the future of peer review? Want to know more about peer review at AMS? Want to know how to volunteer to be considered as a reviewer or editor? Find out more or email us at [email protected]. We'll be happy to hear from you!