The Annual Meeting is upon us! This year, we return to the beautiful city of New Orleans expecting yet another great meeting full of stimulating ideas, valuable information, and new products.
The Annual Meeting is well known for bringing together more than 3,000 scientists, researchers, professionals, educators, students, and others across the weather, water, and climate community. The more than 2,000 presentations and 900 posters cover an incredible array of topics and disciplines that represent the cutting edge of scientific thinking, technology, research, collaboration, and understanding.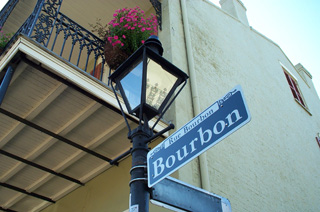 Yet you probably realize the success of the meeting goes beyond merely showcasing vital science and services. The Annual Meeting is also a great opportunity to engage in networking and career development for early-career, midcareer, and even late-career professionals. We hear every year from attendees who tell us how much networking means to them, and how much they appreciate a chance to meet with peers and colleagues, some of whom they see only this one time a year.
The weather enterprise has grown and changed immensely over the past decade, and many expect that to continue in the years to come. Today, we see areas of science coming together more intensively than ever to share, work, and collaborate. People in fields like energy, agriculture, transportation, and the social sciences work closely with physical scientists. These are important developments for those who are interested in starting–or changing–their careers.
This year's meeting offers attendees many opportunities to listen to talks and presentations on careers in the public, private, and academic sectors across the enterprise.
Sunday's Conference for Early Career Professionals will feature numerous helpful discussions—from advice on networking and interviewing to help with finding a mentor and mastering "soft skills." The conference will also include a panel discussion of professionals who will share their perspectives on atmospheric sciences careers.
The AMS Board for Early Career Professionals will also host a Town Hall Meeting on Monday on " 'Outside the Box' Skillsets for Staying Relevant and Landing the Next Job," which will highlight skills that may not be required in an academic curriculum, but could be valuable in a resume.
Wednesday's Town Hall Meeting on "Demystifying Careers in the Atmospheric Sciences" will present an overview of employment in the weather, water, and climate sciences. What skill sets are most important to employers?  What employment trends and changes are occurring, and what are some areas of future growth? This meeting will explore those and other career-related questions.
For budding broadcasters, Tuesday's Town Hall Meeting on "The Work Behind the Scenes" will provide a glimpse at some of the research broadcast meteorologists work on when they're not in front of the camera—showing that there's more to the job than may meet the eye.
And for students, this Saturday's Career Fair will allow attendees of the AMS Student Conference to view available job opportunities, network with government-agency and private-industry employees, meet graduate school recruiters, and schedule interviews with school representatives and potential employers.
This is just a sampling of the career-related events taking place during the week. The Annual Meeting is a great chance to better connect to your career goals and directions. It's also a great opportunity to meet others while networking with peers and colleagues engaged in the work of benefitting society with the science of weather, water, and climate.