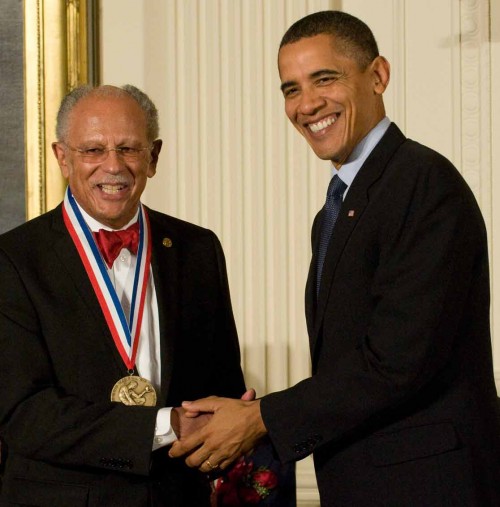 Yesterday at the East Room of the White House, President Obama honored the winners of the National Medal of Science, including AMS past president Warren Washington. President Obama noted:
It's no exaggeration to say that the scientists and innovators in this room have saved lives, improved our health and well-being, helped unleash whole new industries and millions of jobs, transformed the way we work and learn and communicate. And this incredible contribution serves as proof not only of their incredible creativity and skill but of the promise of science itself.
For more on the award, see our post from October 16.