Last year, NASA's Orbiting Carbon Observatory left climate scientists disappointed when it failed before it even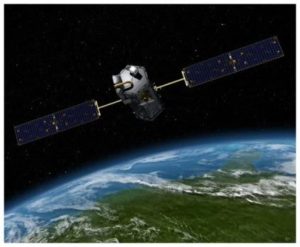 began. The $278 million satellite plunged into the Indian Ocean near Antarctica  in February 2009 after a fairing on the probe's Taurus XL rocket didn't separate during launch. Now, the science community is hoping the sequel, OCO-2, will deliver what the first could not: measurements accurate enough to show for the first time the geographic distribution of carbon dioxide sources and sinks on a regional scale.
OCO principal investigator David Crisp of NASA's Jet Propulsion Laboratory and his team evaluated the possibilities of getting another satellite up in space and chose to try again with the same design. "This is a carbon copy of the original," Crisp comments, "with just a few minor, now-obsolete parts replaced." Within three days after the failed launch, the OCO science team created a proposal for an OCO-2.
A year ensued, but as part of the 2011 Earth and Climate Science Budget released this month, the White House has now slotted $170 million for NASA to develop and fly OCO-2.
The new satellite is scheduled to be rebuilt and launched in 28 months, after 1 October of this year, when the budget would take effect if approved.
OCO isn't the only mission to benefit in the Obama Administration's proposed 2011 budget. Existing missions such as the Global Precipitation Measurement and the Landsat Data Continuity Mission will receive a monetary boost as well as several planned missions, such as the Glory mission, the NPOESS Preparatory Project mission, and the Aquarius mission.
Climate scientist Ken Caldeira of Stanford University was happy with the news of OCO returning to space. "The Orbiting Carbon Observatory is a key piece [of] the monitoring system that we need to keep track of our changing Earth, so that we might better understand the complex interplay of Earth's climate system and carbon cycle, and therefore help to better inform the difficult climate-related decisions that we will need to make over the coming years and decades."